Porsche Service and Repair
Our service department is fully equipped to handle all of your Porsche auto repair and maintenance needs. Major or minor engine repairs, transmission repairs, brakes, suspension, electrical and advanced diagnosis. We are highly trained, experienced and we use factory level diagnostic equipment.
When you deliver your Porsche for service, you will have the opportunity to discuss any issues your Porsche may have with a qualified service advisor. We will not perform any work before we get your approval, and once we have finished, we will return your vehicle cleaned and running better than ever.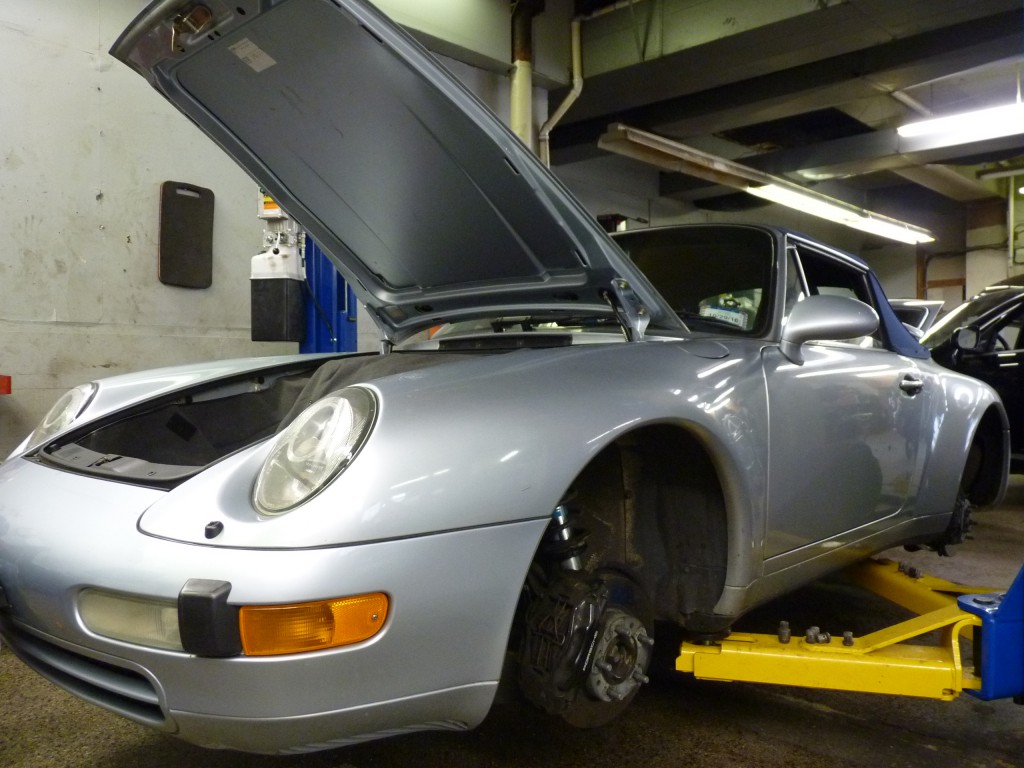 Porsche Scheduled Maintenance
Drive European follows the factory recommended maintenance schedule for your Porsche. Maintaining your car properly is the most effective way to get maximum reliability, power and fuel efficiency. A well maintained Porsche will also last longer, run better and have a much higher resale value.
Maintenance schedules may vary by year, and model. The link below outlines the most common maintenance schedule for a Porsche:
What we do:
Test drive and assess vehicle.
Change your vehicle's engine oil and filter.
Replace windshield wiper inserts. (Optional; recommended once a year)
Inspect tires and set pressures.
Check and correct all fluid levels.
Lubricate and inspect throttle linkage.
Inspect for fluid leaks.
Inspect/function test the following: Â Parking brake, steering play, headlamps and exterior lamps, warning and indicator lamps, horn, windshield/headlamp wiper and washer systems and seat belts
Inspect brake pad thickness and disc condition.
Inspect drive belts.
Inspect suspension components.
Reset your vehicle's service counter.
Rotate and balance tires every 10k miles (Additional cost)
Replace engine air filter every 40k miles or 3 years (Additional cost)
Replace cabin filters every 20k miles or two years. (Additional cost)
Spark plug replacement every 4 years, 60,000, or 100,000 depending on model. (Additional cost)
Replace fuel filter every 5 years or 75k miles. (Additional cost)
Coolant flush every 5 years or 75k miles. (Additional cost)
Brake fluid replacement every 2 years. (Additional cost)
*On board maintenance reminder systems are always checked and reset.
Beat rising costs and have peace of mind!
Value warranty is a high quality, comprehensive limited warranty like no other! Unlike other warranties; you will never pay a deductible or pay for diagnostics, fluids, shop supplies, or any part of a covered repair. If your car is less than 7 years old and has less than 100k miles you can benefit! Starting at $2600 for 3yrs/40k miles.
Value Care is a prepaid scheduled maintenance program that will save you money and insure optimum operation of your vehicle (15%-20% savings compared to paying for services individually.)  Starting at $790 for 3yrs/40k miles.
Additional benefits of Value Care include:
No cost fluid top ups/tire pressure checks between services
No cost tire rotation and balancing with scheduled maintenance
No cost Wiper blade replacement with scheduled maintenance
* Drive European Value Warranty does not cover electronic components or components covered under factory warranty.
* Value care does not cover timing belts or transmission fluid replacement.
Â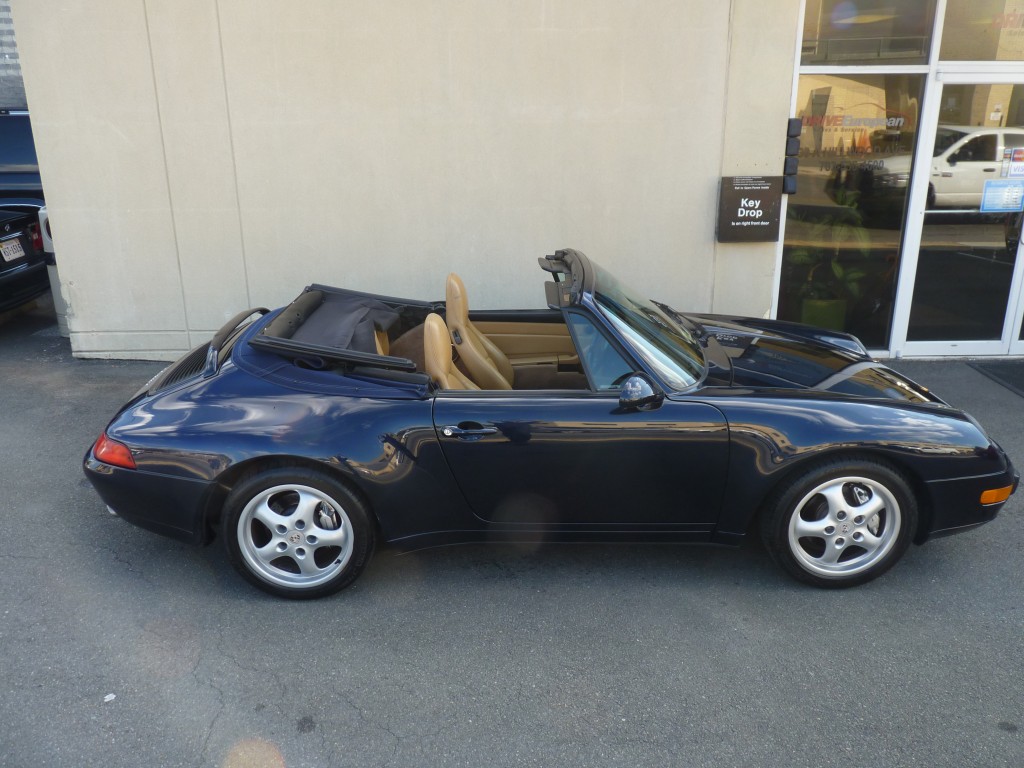 Porsche Tire mounting, balancing and wheel alignment
We use the highest quality tire mounting, balancing and alignment equipment. This ensures proper handling and even tire wear. Our equipment is designed to handle high performance tires, runflats, and specialty wheels. Rest assured that your wheels get the attention they deserve.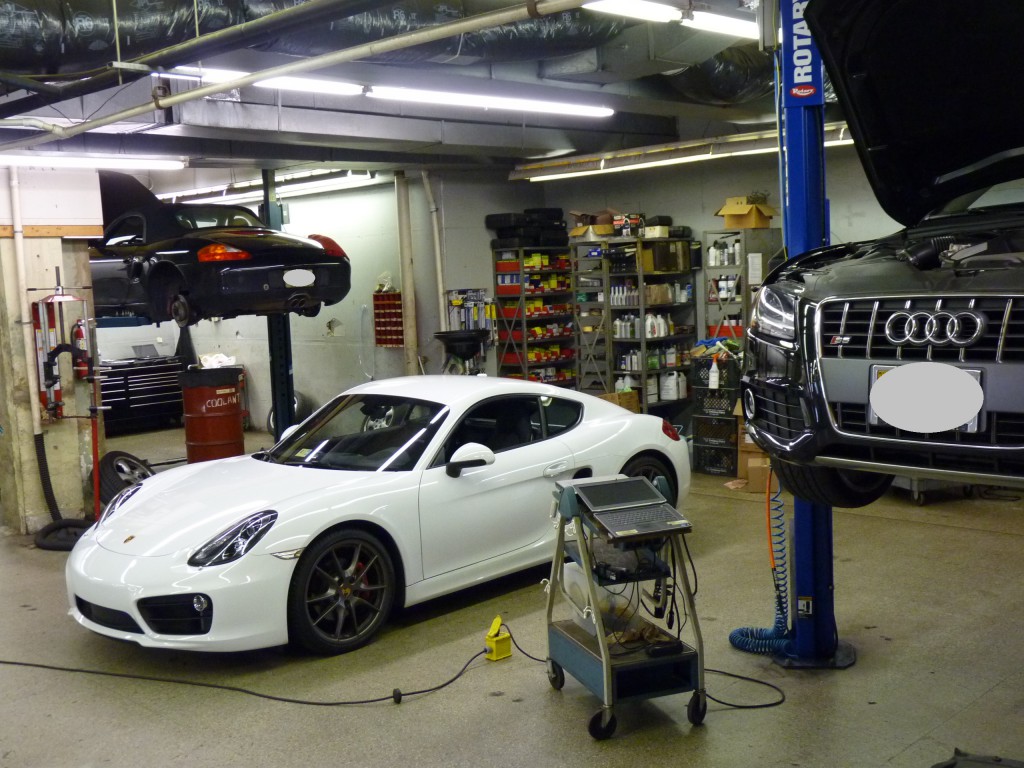 Pre-Purchase Inspections – $174
A large number of the Porsches we inspect are in need of serious attention. Some of the cars have serious hidden body damage and others are in need of extensive mechanical repair; in most cases the cars drove without any obvious indications of a problem.
Have peace of mind and let us perform a 160 point thorough inspection of the Porsche you are planning to buy.
*Excluding wear items.